Sled & Breakfast offers dog daycare, boarding and training services.
Located in Fenton, Missouri
Sled & Breakfast is the perfect place to bring your dog for daycare, overnight boarding, training, or for grooming services. When your dog is at Sled & Breakfast, they will be in an area with other dogs that are similar in size and energy level. Your dog will be active and having fun during their stay!
Our dog daycare services are available from 6:00 am to 9:00 pm, 7 days a week (and 365 days a year!). We know our dog parents have busy schedules, which is why we have such extensive open hours for daycare available. If you are interested in starting daycare for your dog, please click the buttons below to learn more!
If anyone in St. Louis is looking for a boarding facility or doggy daycare, this is THE BEST. One of the owners saved our dog's life. Richie was the first person to let us know that Rufus was experiencing medical issues, which turned out to be cancer. Rufus has been a client of Richie's since he was 4 months old. Because of his attentiveness we were able to get Rufus treated. We have used Richie for daycare and boarding for years! Check them out!!! Your dog will never receive better care!
– Rufus & Lauren Toney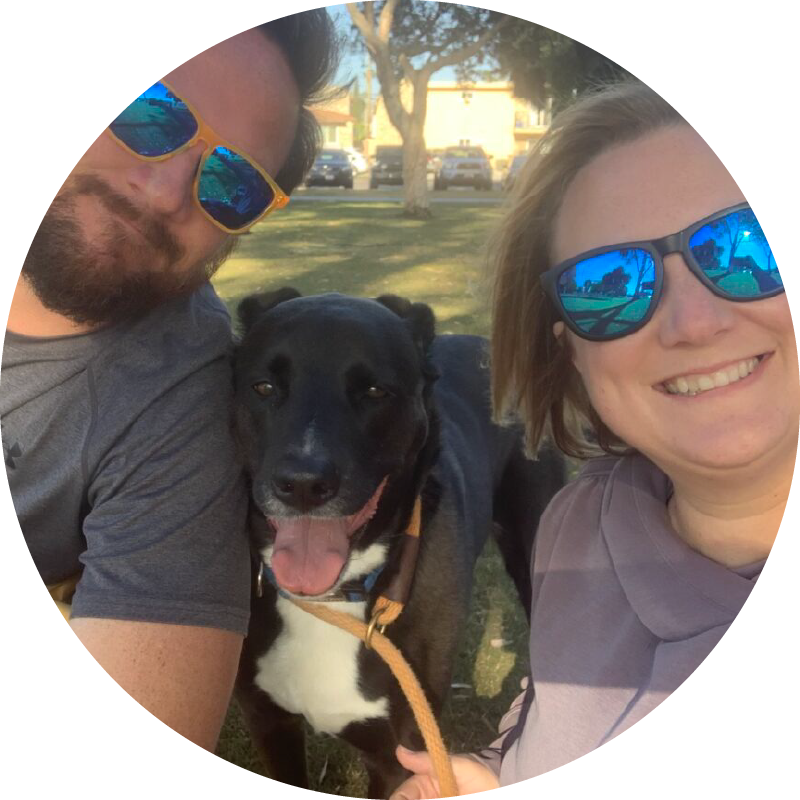 "We are so happy to have such a great place"
Sled & Breakfast has helped our rescue pup overcome some of her anxiety. She used to be scared of other dogs and with Richie's help, we introduced her to a few other dogs and now she can play at daycare all day. She's got some quirks and we know that Sled & Breakfast will meet her where she is and take care of our girl when she boards with them. We recently moved to Chicago, but still drive Gloria down to board at Sled & Breakfast. We are so happy to have such a great place for her to be safe while we travel.
– Kellie & Dan K (and Gloria)
Values based on your dog's wellbeing, safety, and happiness.
Our facility is based on dog safety and prioritizes dog behavior.
At Sled & Breakfast, we prioritize your dog's comfort, safety, and experience while they are with us during daycare or training. We created play groups based on dog size and energy levels (big dogs, small dogs, and a senior dog group). Each dog is socialized for their play group & safely integrated in with the other dogs in their group. All dogs must pass an evaluation with one of our trainers before being accepted for daycare. This helps our facility keep every dog safe and comfortable while they are interacting with other dogs at daycare.
Our staff has safety procedures and protocols in place and is well versed in dog behavior and training.
Learn about our sled team of rescued huskies
Meet the Breakaway Siberians
The Breakaway Siberians are a Siberian Husky racing team made up of nearly all rescues owned by Richie Camden. They typically participate in a few races a season and on snowy days you might be lucky enough to catch a surprise sighting of them in Forest Park or on the trails around Fenton, Missouri. Learn more about the Breakaway Siberians here.